Elicko Taieb stands as one of the top serial entrepreneurs and business advisors in the modern business world. Eli's business passion has added many notable accomplishments to his entrepreneurial career. Since the early 2000s, Eli has been engaging in business activities that span across different industries. It is true that handling and managing multiple businesses at once isn't an easy task, but undoubtedly for Elicko, it was.
Seed investing in numerous business ventures, Eli found his expertise in valuing the potential of every business that he started. In the US, he operated in many industries that include CBD, food, pest control, real estate, hospitality, daily deals, and much more. In fact, Eli Taieb possesses an experience of over 20 years as a serial entrepreneur, business advisor, brand consultant, and public speaker for business motivation.
An Overview of Elicko's Initial Ventures
Eli was initially the founder and owner of several food shops, companies, and restaurants across various popular food court malls in the US. They were in the populated states such as Washington DC and Virginia. The food industry was instrumental to Eli's success because, at that time, Elicko Taieb had a total of 9 different food businesses.
As they say, generating profits may be easy, but sustaining a business for the long term requires effort. Therefore, Eli used his dedication, business prowess, and passion for turning his business into a huge success.
Partnering with fellow entrepreneurs in his network, Elicko strived hard to be one of the most successful serial entrepreneurs in the US. Eventually, Eli Taieb was one of the top entrepreneurs with notable achievements in the real estate, food, CBD, and electronic cigarettes industries.
Elicko Taieb- Co-Founder Vaporin
Eli left his mark across many industries as a serial entrepreneur, but his contribution to the e-cig and vaporizers industry needs special mention. What's more, Eli is the founder of the nation's first electronic cigarettes company, "Smoking Everywhere," and he has lent his expertise to its success.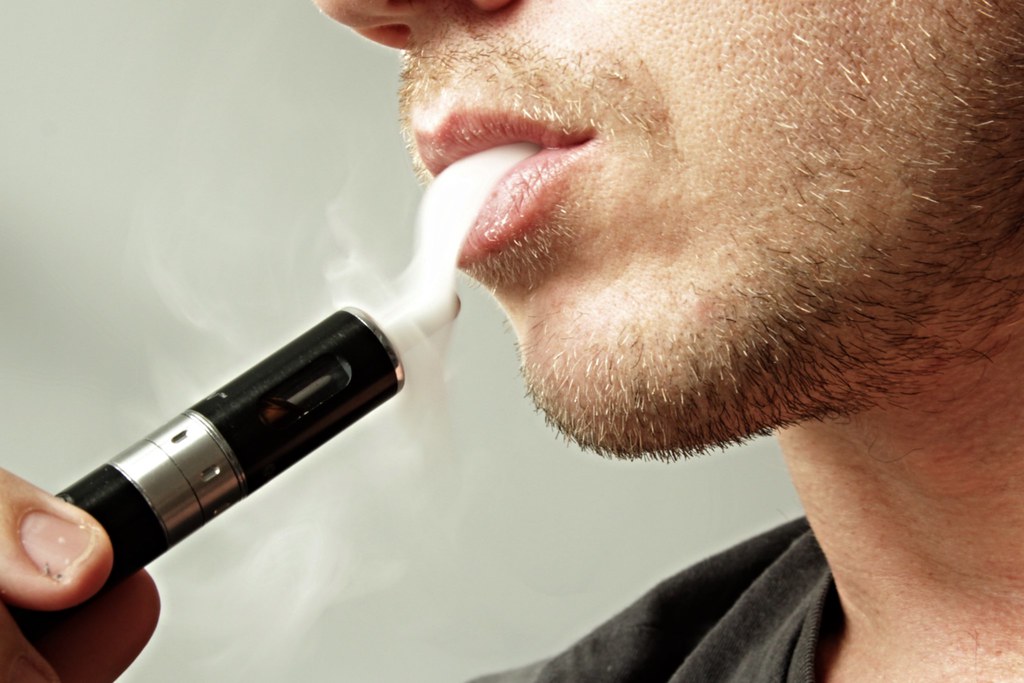 (Source)
It was one of the first businesses in the US specializing in the sale and purchase of e-cig products. After running the company for years, Elicko Taieb became the co-founder of Vaporin, a major distributor of vapor products and electronic cigarettes in the country. With the help of personalized branding and expert business management, Eli developed the best business plans to see that Vaporin was one of the most successful vapor product companies. Hence, with Elicko's dedication, Vaporin distributed and marketed the top vapor products in the US.
The product range of Vaporin as the market leader for vapor products included mods, e-liquids, vaporizers, tanks, etc. Besides, these products quickly became the common smoking society staples over time. Hence, Eli Taieb was right in exploiting such a market gap to produce profits. Vaporin had numerous sales platforms that included physical acquisition stores, retail outlets, and online digital sales.
How Did Eli Taieb Conclude Business in the E-Cig and Vapor Market?
During 2014, as Vaporin became one of the leading distributors of vapor products in the US, a NASDAQ-listed Vapor Corp. approached Eli for a merger. After discussions and considering multiple business prospects, Elicko Taieb agreed to a merger and worked closely with the CEO of Vapor Corp.
Vapor Corp. had companies on Stock Exchange that showed potential for long-term profits. Conclusively, during 2015, the merger finally took place, and Vaporin came under Vapor Corp. as its subsidiary.
Eli Taieb – E-Cig Industry
So, looking at Eli's association with Vaporin, you may agree that he is the best in the industry. However, learning about the core competition and government regulations that Smoking Everywhere faced, you will find it interesting how Eli turned a nightmare into a success.
While the FDA was trying to regulate and restrict Smoking Everywhere, Eli was keen to fight against it legally and prevent the closure of his business. And he did it quite remarkably!